APPLICATIONS NOW AVAILABLE FOR 2017 – 2018 CLASS
Calling All Up-and-Coming Leaders!
Do you have an employee that demonstrates leadership potential? Is there someone within your company or organization who is looking for opportunities to grow their leadership skills? Are you looking for an affordable opportunity to give them the right training and exposure to move them to the next level in their career and help you build for the future?
Are you an individual looking for an opportunity to hone your professional skills, meet key industry and civic leaders from the greater Nashua region, and join a network of over 400 men and women in leadership positions throughout the area?
If you or someone you know is looking to expand their professional leadership skills and shows particular promise in making a difference in greater Nashua, we invite you to take the next big step and apply for this year-long course. Gain a comprehensive and in-depth overview of the various elements of the greater Nashua community that make it such a great place in which to live, work, and raise a family, and a leadership training through Velocity Performance's Leadership Academy. Get an inside perspective on Nashua's infrastructure and grow relationships with your peers in greater Nashua's premier leadership program. Join Nashua's premier leadership program.
The LGN program costs just $1,200 for the 10 month course! | Comparable programs can cost companies $2,000+!
Scholarships are available based upon need, including a scholarship sponsored by the One Greater Nashua coalition and particularly looking to expand the multi-cultural diversity of the class.
Thank you to Bertucci's of Nashua for their support of Leadership Greater Nashua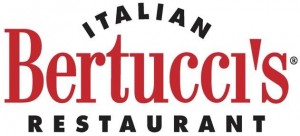 Thank you to Studio Mark Emile for program photography services