18th Annual Eminence Awards
We are no longer accepting nominations for the 18th Annual Eminence Awards. Thank you for your interest and to everyone who submitted nominations!
The 18th Annual Eminence Awards will be an exclusive luncheon on June 3rd at Sky Meadow Country Club. The community nominated submissions will be reviewed by our Eminence Awards committee and the three finalist for each category will be announced prior on social media. The winners will be announced at the luncheon.
The five categories are, Business of the Year, Small Business of the Year, Volunteer of the Year, Young Professional of the Year and the Non-Profit of the Year.
Register Here!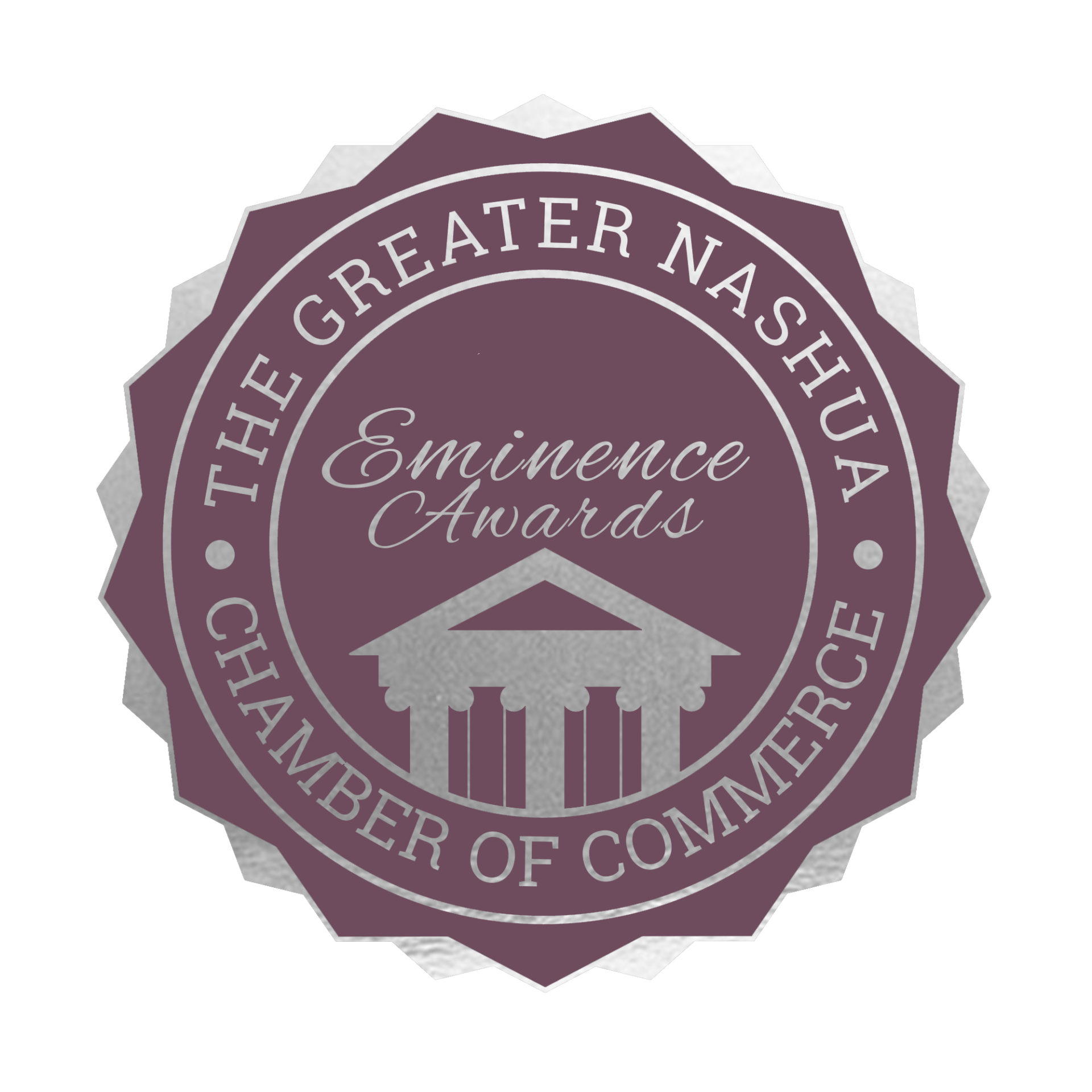 Past Eminence Awards Winners
2020
Business of the Year – Optiline Enterprises
Small Business of the Year – TS Event Productions
Volunteer of the Year – Chief Mike Carigan
Young Professional of the Year – Grant Morris
Non-Profit of the Year – Nashua PAL
2019
Business of the Year – Enterprise Bank
Small Business of the Year – P&L Landscaping
Volunteer of the Year – David Health
Young Professional of the Year – Kristin Hardwick
Non-Profit of the Year – The Adult Learning Center
2018
Business of the Year – Friel Golf
Small Business of the Year – Charles Schwab
Volunteer of the Year – Debbie Novotny
Young Professional of the Year – Kate Morneau
Non-Profit of the Year – The Humane Society for Greater Nashua
CONTACT US
Fill out the form below and we will get back to you as soon as we can
Elbows Bumped
(Formerly Hands Shaken)